Maranatha Press
The Maranatha Press is a subsidiary of the Guyana Conference.Maranatha Press began its operations in 1986 but was actually dedicated in 1987.  The Genesis of our establishment arose out of a dire need for religious publications including the Sabbath School Quarterlies, which, under great strain and difficulties, were being printed at a secular printery in Guyana. Pastor Gordon O. Martinborough, the then President of the Conference saw this need. With financial and other help from the Union and other institutions of the Higher Organization, this dream was finally realized.
Today, the Press provides services to our churches in the form of Sabbath School supplies (including quarterlies), Treasurers receipts and record books, Ingathering Solicitation Cards and Magazines, Bible Lessons and Crusade Supplies for the Personal Ministries Department, and materials for Church Clerks and the Youth Department.
Our Services
Services to the public are also available and these include: Laminations, Business Cards, Letterheads, Bill Books, Invoice and Receipt Books, Invitations, Tickets, Flyers, Brochures, Calendars, Certificates, Newsletters, Small Books, Handbills, Posters, Handouts, Ledger Books and Sheets, Bible Lessons, and Crusade Supplies.
"Maranatha Press! Providing Service that Counts-Going Beyond to meet your printing needs!"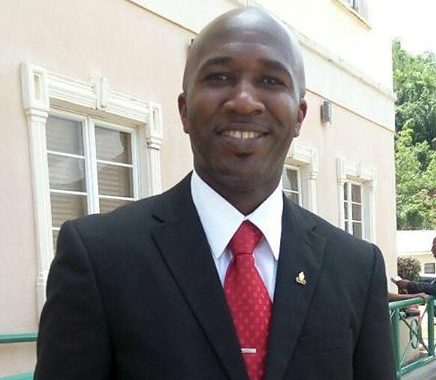 Pastor Mark McPherson
Manager
" If you lose Heaven, you lose everything; if you gain Heaven, you gain everything.Ellen White"